We Are Outdoor
Cedar Structures LLC
Outdoor Cedar Structures LLC is a family owned business based in Spokane, Washington and operated by your neighbors in the inland northwest. Our goal is to stay informed of both the latest outdoor design options as well as the most up to date product manufacturer's installation specifications so we can provide our customers a valuable product that will remain functional for years to come. We do this by investing in regulating organizations such as the North American Deck and Railing Organization as well as the Interlocking Concrete Paver Institute. We love what we do and would be honored to be a part of creating your outdoor living space.
Outdoor Cedar Structures LLC provides deck, pergola, paver, and retaining wall design and installation for both residential and commercial projects in the Spokane and Couer d'Alene area as well as the surrounding inland northwest. We pride ourselves in following manufacturer's specifications in the design and implementation of our projects.
Whether you are looking for deck and pergola ideas to create the perfect outdoor living space, searching for a company to install a new paver driveway and pool deck, or in need of a retaining wall to create more usable space in a steep area, we would be honored to be part of your deck, pergola, or retaining wall project.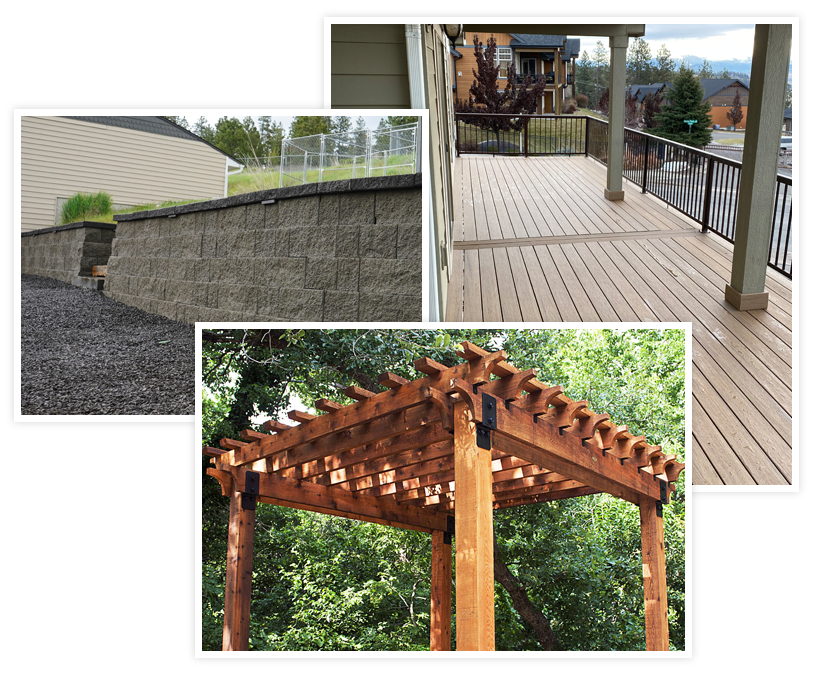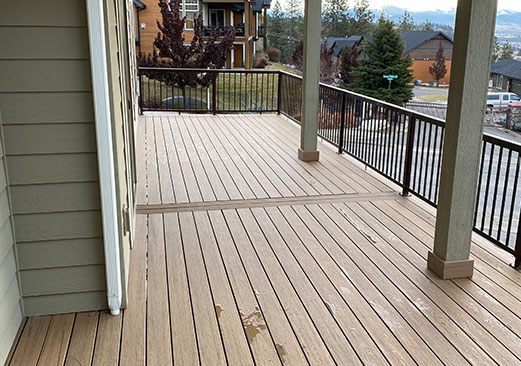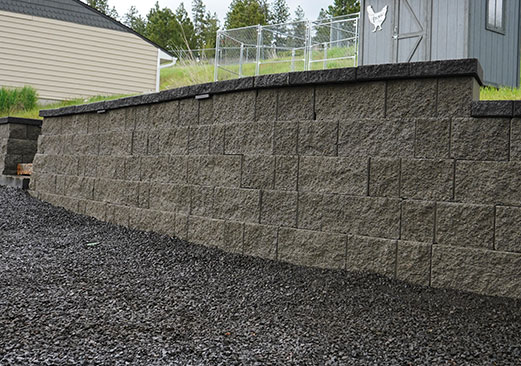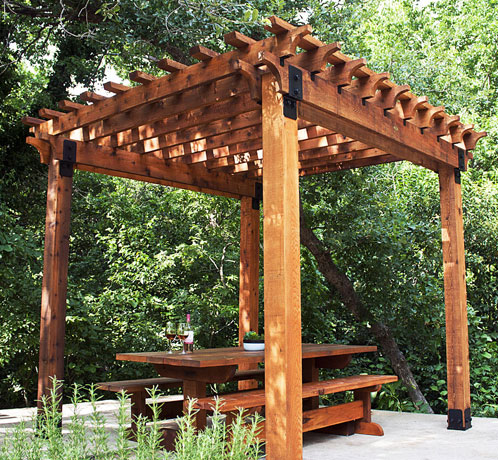 The design process
If you are a contractor or homeowner and already have an approved set of specific plans for the proposed project we can often skip step three and provide an installation estimate at no cost.
1




Contact Outdoor Cedar Structures LLC either through the contact form on this website or by the provided phone number. One of our team members will visit with you regarding the details of your project.
2




schedule a free design consultation either by phone or video conference. Although not necessary it is helpful to provide any available photos of the project site, pictures of project examples, or rough sketches of the layout prior to this consultation. During this consultation we should be able to determine a rough scope for the project as well as the best product applications for your needs.
3




Hire Outdoor Cedar Structures LLC to provide a design for your outdoor space. We will set up an onsite visit to obtain measurements and detailed pictures of the project site. During this stage you will have the opportunity to review the initial design and make adjustments to ensure we include any desired details missed in the prior consultations. This design will provide us with the details needed to provide an accurate cost for the implementation of your project. The cost for consulting and a residential design is between $250-$1,100 depending on the scope of the project.